Why Upgrade to iTivity?
DoubleVision Pro defined the category of UNIX/Linux remote control, before the commercialization of the internet, and long before concerns of internet security and industry compliance. As a result, DoubleVision Pro has no inherit security or access control. It depends on the security of the system it is running on. If you are accessing DoubleVision Pro using inbound remote access tools like SSH, this can leave you very exposed to security risks. And, since DoubleVision Pro has very limited access controls, it's use can cause problems in compliance sensitive industries like healthcare or retail.

Outbound Connections
No need to open up firewalls to access systems
256 bit encryption
128-bit AES symmetrically encrypted TLS/SSL connections
Managed Access
Centralized access control and management
Compliance
Compliant with all common security standards including HIPAA and PCI.
Centralized Logging
One log tracks all activity for all of your iTivity enabled remote computers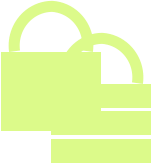 2 Factor Aurthorization
SMS based 2FA protects from lost or stolen credentials.
Remotely control Linux GUI
256-bit AES TLS/SSL encryption
Two factor authentication
Remote application launching
Security and Productivity
When you upgrade to iTivity, you get the security you need. And, since you can do so much more with iTivity, you get the extra productivity you desire.
Access Any System
Access Linux, UNIX, and Windows systems
Greater Functionality
Drag and drop file transfer & remote application launching
Ease of Use
Point-and-click access to all systems • browser-based interface • eliminate VPNs
The iTivity Trade-up Program
Our trade-up program protects your investment in DoubleVision Pro. Simply trade in your DoubleVision Pro license when you purchase iTivity and we will give you credit for the full purchase price of DoubleVision Pro toward your purchase of iTivity. You get all the great security and functionality of iTivity, while making your DoubleVision Pro functionality secure. But hurry, it's only available for a limited time.
Want to know more?
Get pricing, ask to see a demo, or request a copy of "20 Common Questions When Upgrading to iTivity."