Interoperative Video Leader Stryker Uses iTivity to Support Rapid Growth
In the modern surgical theater, collaboration saves lives. The ability to interact with specialists, radiologists and pathologists, while sharing live video with residents and students regardless of location is revolutionizing surgery. The leader in this interoperative video market is Stryker Communications.
Stryker Communications is the fastest growing division of Stryker, a 35-year innovator of surgical equipment with more than 26,000 employees and $10 billion in annual sales.
In 2009, Stryker Communications launched ConnectSuite. This Linux-based interactive video conferencing platform would allow operating rooms and ancillary facilities to broadcast HD quality video bi-directionally over existing hospital networks and the internet. The product was an immediate success, and customers soon numbered in the hundreds.
By 2011, Stryker Communications was feeling the challenges of having to rapidly deploy, integrate and support so many systems inside its customers' networks. "Every situation was different," states Tedrick Wright, Connectivity Solutions Manager for Stryker Communications. Typically, hospitals mandate that vendors access premise based systems through the hospital's VPN. At the time, that meant every one of Stryker's support techs would have to be ready to run the right VPN client with the right credentials at all times. "It soon became unworkable," Wright recalls.
Wright started looking for a remote support solution his company could standardize on. "iTivity simplified the whole process," Wright says.
The ConnectSuite solution is complex integration of imaging workstations, archival systems, and gateways to legacy imaging devices. The one commonality is Linux. Because iTivity is Linux based, it could be easily integrated into existing systems and into the Linux disk image for new systems. As a result, Wright describes, "The moment a system is connected to the local network, we can access it and get started."
iTivity gives Stryker's techs access to what they need while protecting the customer's network. Because iTivity connects outward from the remote system through the hospital's firewall over port 80 using HTTPS, the hospital's network and systems remain secure. Today, hospital IT security no longer requires Stryker to use VPNs.
The ability to perform all configuration, administration, maintenance, and monitoring tasks remotely using the iTivity is an important selling feature for ConnectSuite.  Today Stryker has over 500 ConnectSuite systems up and running. As Wright states, "We provide a turn-key experience for our customers, and iTivity is a big part of that."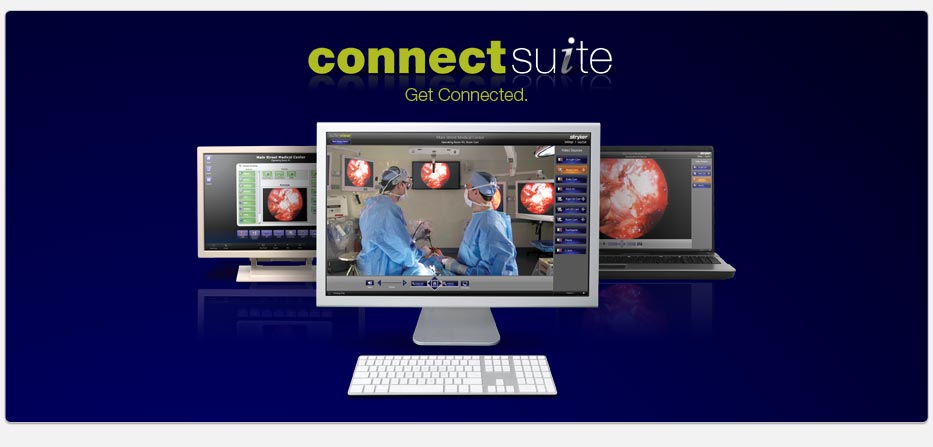 Stryker Communication's industry leading Interoperative Video Platform ConnectSuite includes iTivity as integral component for remote configuration, integration and support. 
Leading Backup Appliance Vendor Chooses iTivity for Next Generation Products
Unitrends has been making network backup appliances for business continuity and disaster recovery since 1988. Today they serve more than 18,000 customers whose devices are located on every continent. UniTrends Director of Support Services David McCraw attributes the company's success to fact that they do more than make great appliances, "We are a single vendor who, installs, maintains and provides a single point of support,"  he says. "If a customer ever lose data, there's one place they can go to get it back."
In practical terms, McCraw continues, "All Unitrends Technical Support Engineers are skilled at utilizing the remote access capabilities within Unitrends products." Unitrends officially named the capability Remote System Access, but Technical Support Engineers refer to it as a "Support Tunnel."  All Unitrends appliances are Linux based. For years, Unitrends relied on SSH for their Support Tunnels, but in 2015 they began to switch to iTivty.
In 2015 Unitrends launched what it calls "a whole new generation of physical appliances that provide a new level of price-performance."  The anticipated sales increase also meant these appliances had to be even easier to use and support.
"SSH creates problems," says McCraw and describes how It puts a burden on the customer to maintain an opening through their firewall to their network. If the firewall is reconfigured for any reason, Unitrends loses its ability to get access. If there's a data loss, and Unitrends can't get in, it puts urgency on the customer IT department.  That scenario, McCraw says, "is inconsistent with our philosophy."
iTivity, by contrast, relieves customers of the responsibility of maintaining a remote access pathway altogether. The iTivity connection is outbound from the appliance to the Unitrends support center using HTTP over port 80 like normal web traffic.  For McCraw and his team, that means the connection is always available.
And iTivity is more secure. Backups often involve sensitive data. A backup appliance that spans terabytes can be an attractive target. iTivity allows customer's firewall to stay intact, and precludes the need to put SSH on the appliance at all. For years Unitrends has offered the industry's lowest total cost of ownership backed by a customer support team that consistently achieves a 98 percent satisfaction rating.  McCraw believes, "iTivity will help us to keep delivering on that going forward."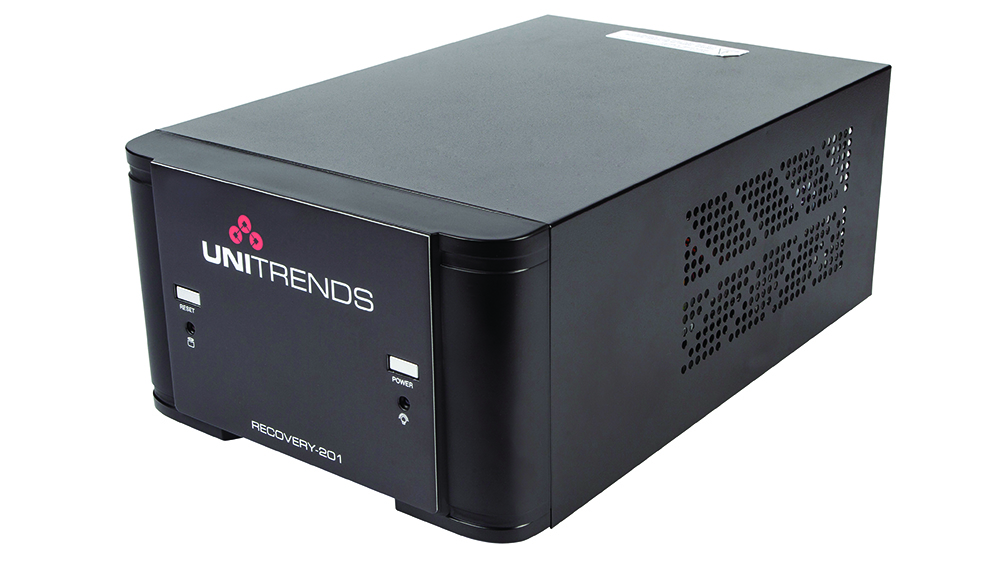 Unitrends Recovery Series backup appliances now include iTivity as an OEM component for remote support.
ACCEO has always put customer security first. iTivity is now standard on our POS systems. It was by far the best secure remote access solution we found for Linux.
We searched to find a product that worked on multiple platforms, including Windows and UNIX. All of my research lead us to Tridia. After several demonstrations and test cycles we determined that iTivity certainly met our needs.
Today our clinical and practice management software is running on over 4,000 VM instances. iTivity made it easier for us to scale support to match this growth.