The first Security Platform as a Service
The newly reimagined iTivity does much more than connect technicians to systems and devices. iTivity SCP is a Secure Connectivity Platform that lets product developers and technical professionals enhance the security and functional capabilities of their products.
iTivity SCP delivers new iAgent and iServer capabilities out-of-the-box and makes available more powerful APIs and a software developers kit for leveraging iTivity's secure connection. This platform-as-a-service allows developers to create sophisticated interactions between endpoint devices and back-end systems that are inherently secure and easy-to-manage.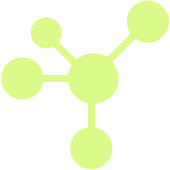 iTivity Secure Connectivity Platform
A few examples of what you can do with the new iTivity SCP
Security Monitoring
Make your endpoints security aware, and connect them to your favorite SEIM.
Big Data Analytics
Collect and analyze device and user behavior data to create better products and improve operations.
Application Tunneling
Securely connect customer endpoints to back-end servers in the cloud.
Patch Management
Push new system software, application enhancements and data files to devices automatically.
Two-Factor Authentication

Pay-as-you-go pricing
Add functionality to your product for just pennies per device. Pay only for what you need, and scale up on demand.
The iTivity SCP Trade-up Program
Our trade-up program protects your investment in iTivity. Simply trade the full-value of your iTivity perpetual license for a subscription to iTivity SCP. No physical migration is required. Your new subscription will unlock iTIvity SCP's capabilities automatically. That means you can start start building new capabilities for your systems and devices immediately and with no out-of-pocket expense. But hurry, it's only available for a limited time.