iTivity Cloud makes it easy for developers and resellers to harden devices, add security capabilities, manage devices across customer networks, and connect devices to other systems — all without redevelopment. Simply connect your devices to iTivity Cloud and choose the apps you need.

iTivity Cloud Apps
Elevate your device's capabilities with iTivity's pre-built apps.
Device Hardening
Eliminate threats from default passwords, default IP addresses, unnecessary services and software vulnerabilities.
Secure Managed Access
Replace peer-to-peer SSH, RDP and Telnet with secure server-based access that's easy to manage.
Security Monitoring
Make your devices security-aware and connect them to your favorite SIEM.
Patch Management
Ensure products in the field stay ahead of security risks and software defects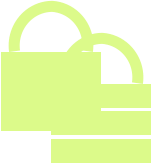 2FA
Add 2 Factor Authentication for every device instantly.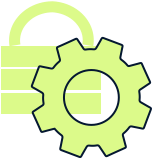 OAuth
Give users of third-party and custom applications access to your devices.
System Monitoring
Get new insights into device performance, operating environments, and user behaviors.
Custom Functionality
Implement custom functions using iTivity Cloud's powerful APIs for connecting 3rd-party applications and your own custom code.

Pay-as-you-go pricing
Add functionality to your product for just pennies per device. Pay only for what you need, and scale up on demand.